Why collaborate? Putting our unity into action
For the past 17 years a group of churches in Hamilton, Ontario have partnered together to pursue the good of our city. This network, which took the name TrueCity, began because a few churches recognized they had gifts to offer to each other and wanted to be more intentional about both giving and receiving from one another.
Collaboration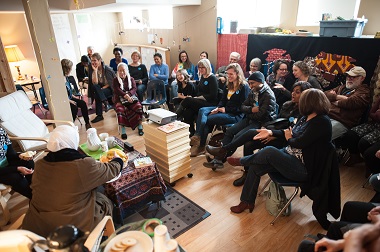 Collaboration is one of the primary strategies we have employed to realize this vision. It is a powerful means to the end of seeing a fuller kingdom life characterize the relationships between churches, but it is not as easy or straightforward to implement as we naively expected when we started.  
At its best, collaboration allows multiple congregations to accomplish projects none of them could do on their own. It makes room for each congregation to bring their gifts to the table in ways that are complementary and that clearly demonstrate they are better together. 
In our network this has manifested itself in many different ways. Congregations have worked together to run service projects for youth, develop better missional discipleship practices, host prayer spaces, welcome refugees, equip our church boards and to hold an annual conference where we celebrate the stories of God at work among us.
Each of these efforts has had its own impact – some greater than others – but it is the continued commitment to collaborate that has allowed the unity between our churches to grow and flourish.
I think an orchestra provides a beautiful analogy of how collaboration works. Each section of instruments contributes a unique sound. The cellos, the clarinets, the french horns and each of the other sections can be beautiful on their own, but something magical happens when they make music together!
Together, they are able to create a sound with far more depth and richness. The violins might have the melody, but if they overpower the other sections then the layered fullness will be lost. There might be only two oboes, but they have a key contribution to make.
And so it is with the church. God cares deeply about each member and each congregation, but it is the music we make together that delights him and reflects his kingdom more fully. 
How to make that music, however, has proven more challenging than we recognized when TrueCity first started.
Early on, we thought collaboration was the solution to all our problems. If we could just get everyone collaborating our work would be more efficient and we would get so much more done. The reality is far more nuanced. There is a range of ways we can work together and different situations call for different strategies.
Along these lines, we have found it helpful to distinguish between collaboration and cooperation and envisioned a spectrum with the two on either end like this: 
Cooperation __________________________Collaboration
    informal . . . formal
Cooperation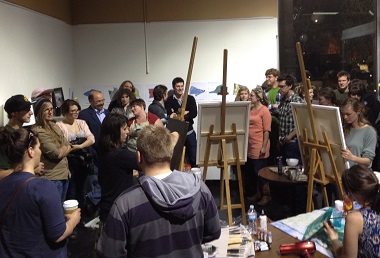 Collaboration is the formal end of the spectrum. It is the co-labouring mode where people  come together for a specific centralized purpose around a shared goal.
Cooperation is the informal end of the spectrum. It is where people who have come to know and value each other connect to get input, to encourage each other and to share resources in the midst of daily life.
It was on the collaboration end of the spectrum when the youth leaders from five churches worked together to plan and host the CrossCulture youth service days. It's more on the cooperation side of things when Mount Hamilton Baptist sends a group of youth leaders to help Immanuel CRC run their Vacation Bible School.
While collaboration bears beautiful fruit, we need to recognize that the time and attention required for collaborative initiatives means there is a limited number of such efforts that we can realistically engage in. They are good and important, but limited.
A mix works best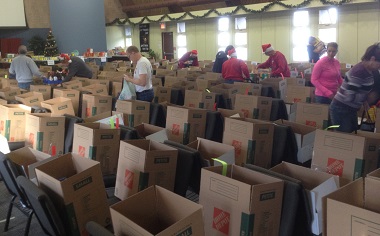 In the experience of TrueCity, a mix of the two is far stronger than choosing one over the other. Collaboration opens up more possibilities for cooperation, and if we are intentional about cultivating a cooperative spirit among us, the quality of our unity grows.
The collaborative effort to rebuild the wall around Jerusalem in the book of Nehemiah is one of the premier biblical examples of collaboration. Nehemiah 3 lists all the individuals and groups who took responsibility for repairing different sections of the wall.
Building walls was not the primary vocation of most of these people, but by working together in a coordinated way they managed to accomplish the task quickly and effectively despite the threats from their enemies.
Yet when we look more closely we see that the work on the wall in Nehemiah is a mix of collaboration and cooperation.
Different people are responsible for and focus on different sections, but it all joins together and forms one wall. In the same way, different churches are focused on different neighbourhoods and different ministries, but there are times and places where these meet up and benefit from greater collaboration. 
To run our annual TrueCity Conference we create a team of five to seven key leaders from different churches in the network. These leaders meet regularly to plan and each take on different implementation roles.
It's a significant commitment that requires quite a bit of time and energy. We intentionally choose not to ask these leaders to take on other network roles, especially when the planning is at its height. This is one of the costs of collaboration.
But a cooperation dimension opens up at the same time. These leaders are getting to know each other better and are discovering the different gifts and insights they each have to offer one another. Deeper relationship and deeper trust is being formed between them.
As they meet together regularly over the course of the year significant relationship building and resource sharing takes place. These relationships continue to bear fruit well after the task of organizing the conference is done.
Practical lessons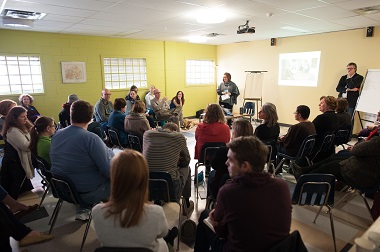 Here are some of the practical lessons for developing and facilitating collaboration we have learned:
Collaboration requires dedicated attention. You need a recognized facilitator and a point person for each of the churches that are committed to participating. 

It works best when a project is co-owned by all who will be involved from the start. Different churches can have different roles, but for them to fully enter into the project they need to be part of formulating the plan.

Shared language around areas such as prayer, discipleship and mission makes collaboration easier to establish. 

When congregations have an existing commitment to each other as part of a network it creates a helpful context where more specific collaboration can be worked out.
A deeper reality
There is a deeper reality to what is happening when churches work together – whether through collaboration or cooperation – which goes beyond successful projects.
A commitment to finding a good mix of these strategies is essential for living out the reality that we are one in Christ. It is how we operationalize unity, taking it from a nice sound bite to something we are putting into practice. It is the context within which churches learn from each other and cross-congregational relationships begin and are deepened.
Working together mortifies the spirit of competition that too often characterizes the relationships between congregations. It provides a tangible way for us to put into practice the call in Ephesians 4 to "maintain the unity of the Spirit through the bond of peace."
Done well, it is how we collectively lose our life for Christ's sake so that we can realize the life that is truly life.
The goal of collaboration is captured most powerfully later in Ephesians 4 when we read in verse 16: "From him the whole body, joined and held together by every supporting ligament, grows and builds itself up in love, as each part does its work."
May our congregations learn to wisely weave together collaborative and cooperative efforts regularly and well so that we all may be built up in love to God's glory.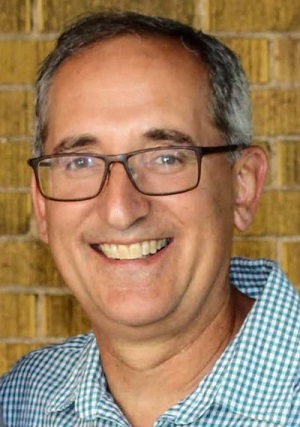 Dave Wit
Position
Dave Witt works for iTeams) as a Missional Network Developer. For the past 17 years he has worked with a group of churches in Hamilton who have partnered to develop the TrueCity network. Together they have cultivated opportunities to live out their aspiration to be churches together for the good of the city. Dave and his wife Alison enjoy calling Hamilton's North End neighbourhood home.